9am for companies
9am Talent Search Hub
Find the perfect freelancer for your project - search on your own or let us do it for you.
Always find the right fit for your project
Search for free among thousands of top freelancers on 9am - a Europe-first marketplace. Post a job within minutes, or search our database and contact talents easily.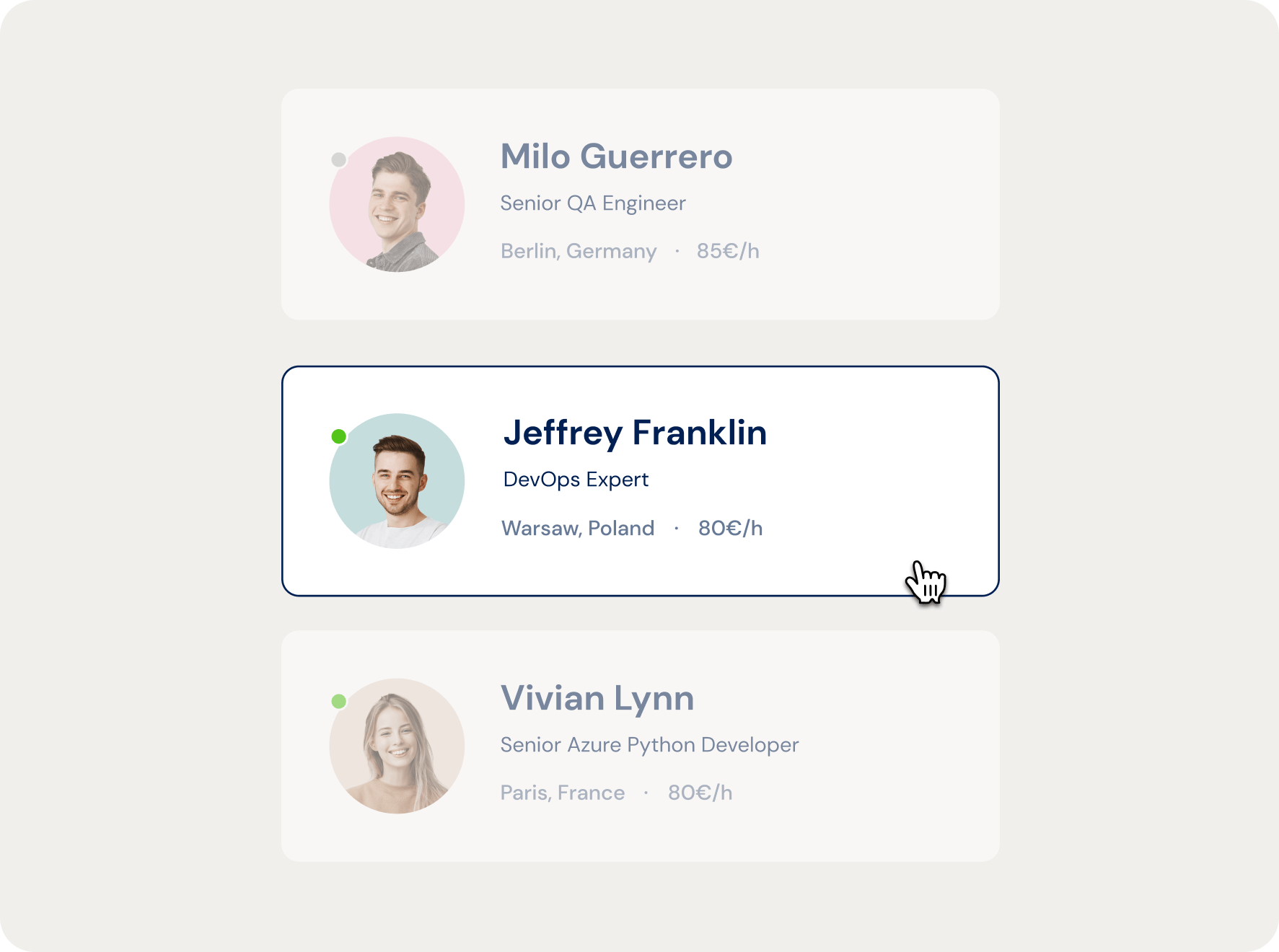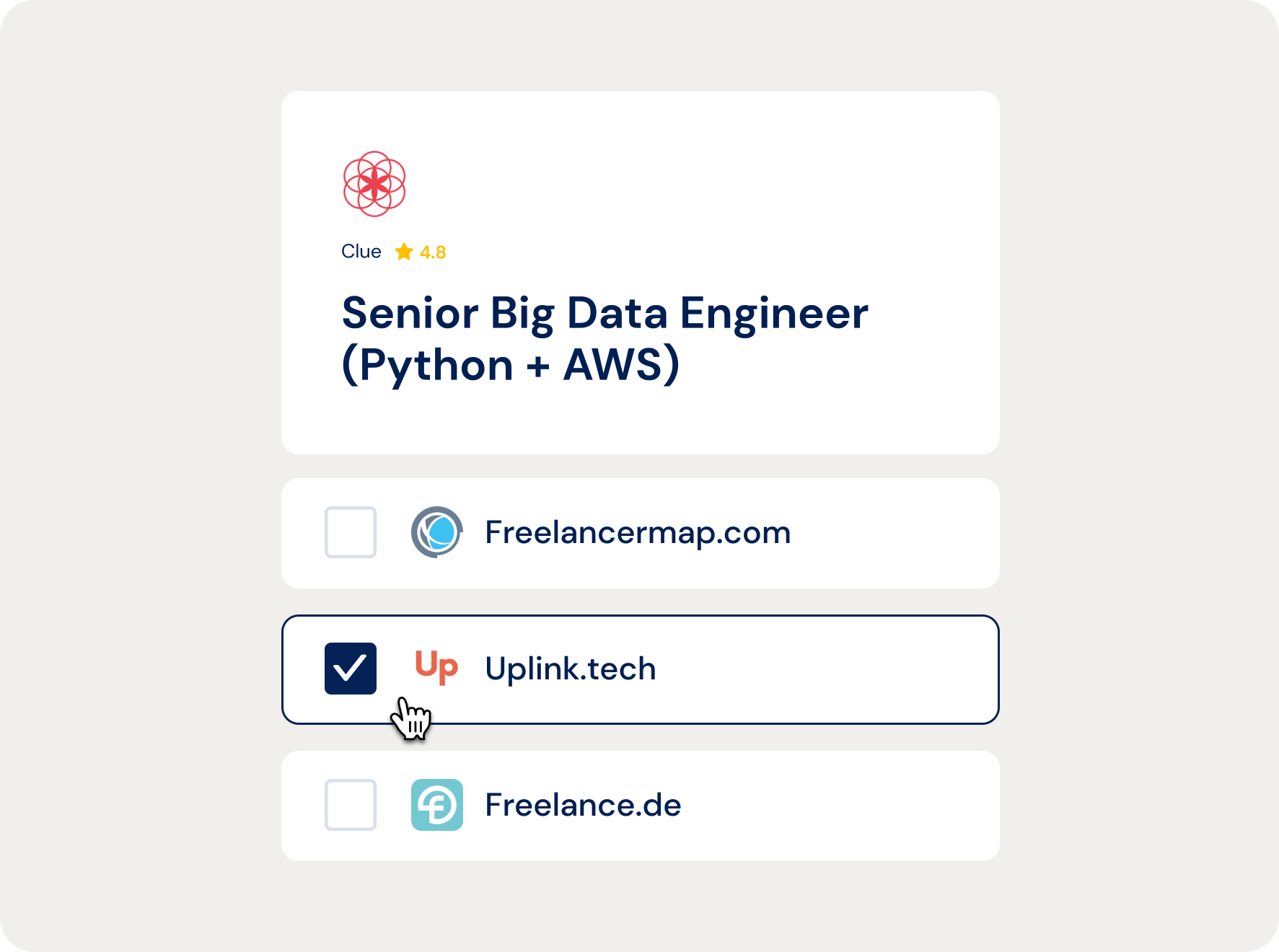 Post jobs on external platforms in seconds.
With 9am, you can also post your job offer on our partner platforms and reach even more freelancers without any extra effort. Get access to the talents on Freelancermap, Uplink and Freelance.de as well.
9am for companies
9am Plus
You need someone quickly and don't have time to go through the hiring process yourself?
We'll find a talent suited for the job within 48h - unbeatable.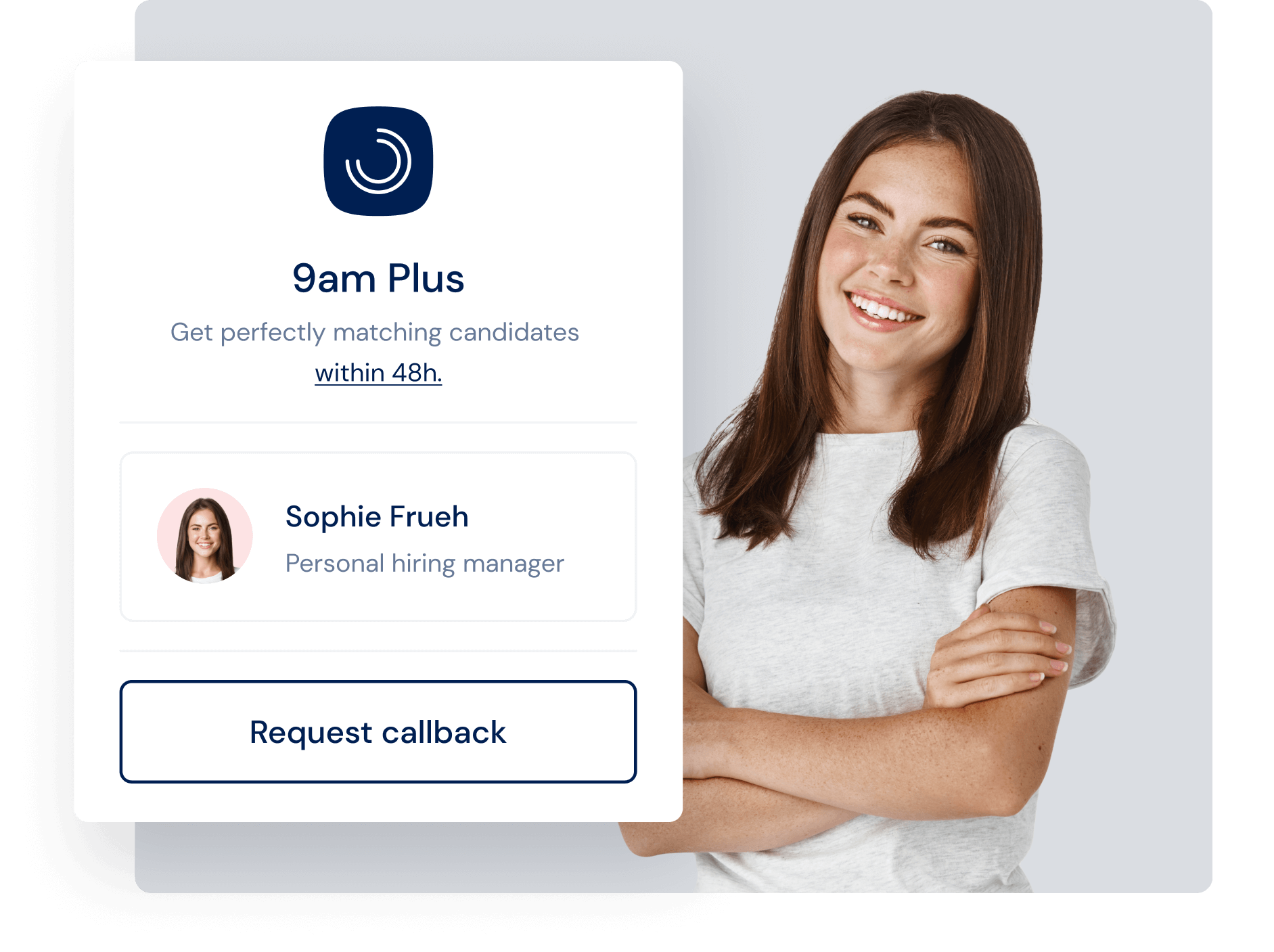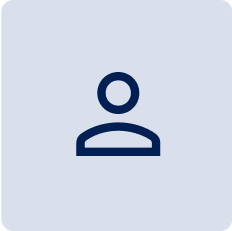 Personal Hiring Manager
Just tell us what you need, and we take care of the rest.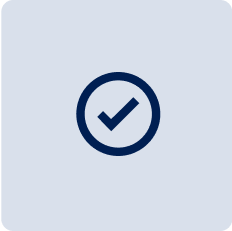 Best Vetted Candidates
We make sure we only submit pre-approved candidates who have the best track record.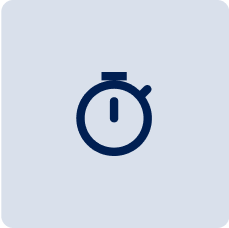 Project start within 48h
In as little as 48h, your freelancer can start working on your project.
Don't waste time reviewing bad profiles
All our talent profiles are edited by professional CV editors, and we make sure all profiles are up-to-date - which makes it easier for you to evaluate a profile and shortlist candidates for your project.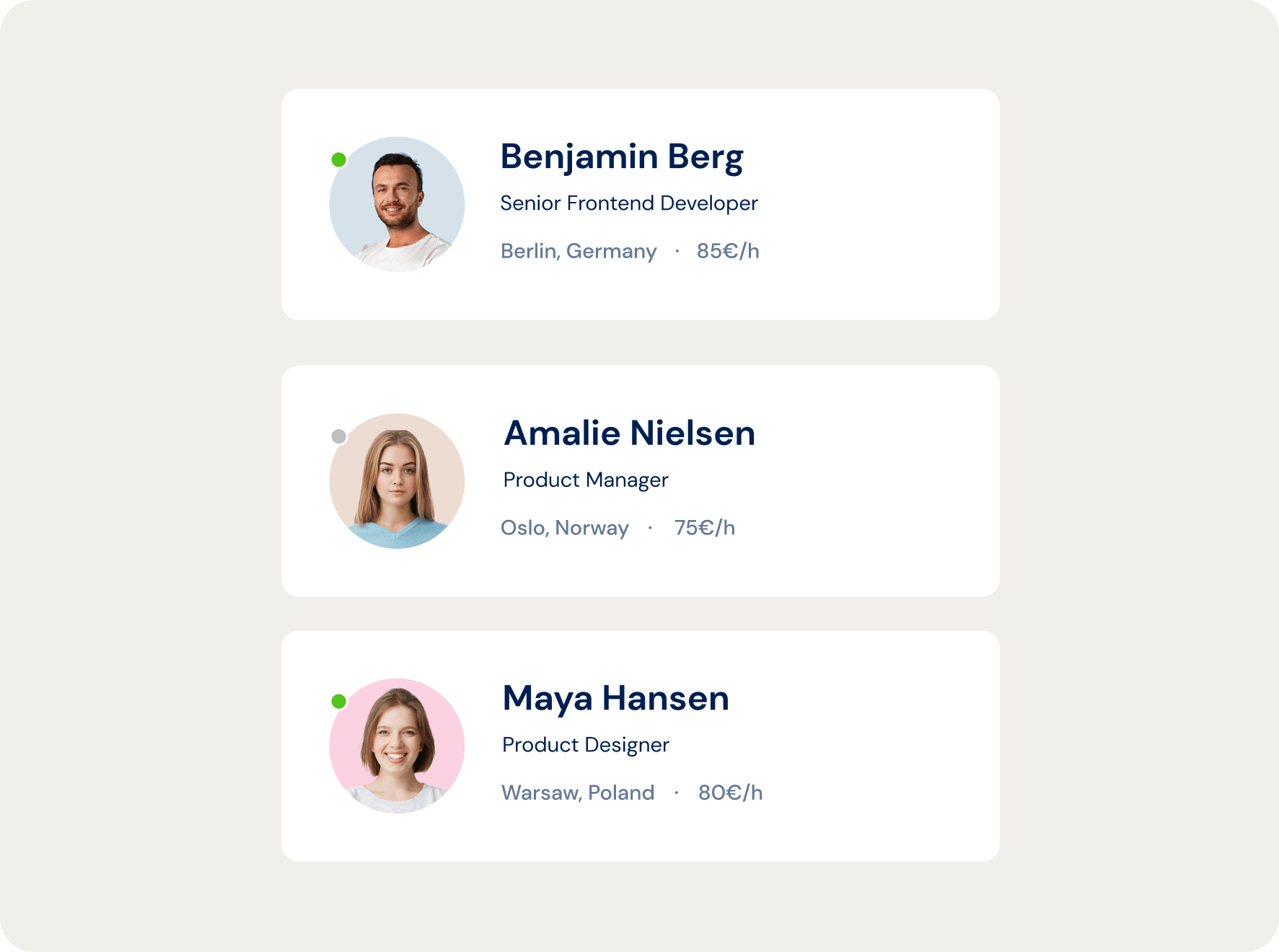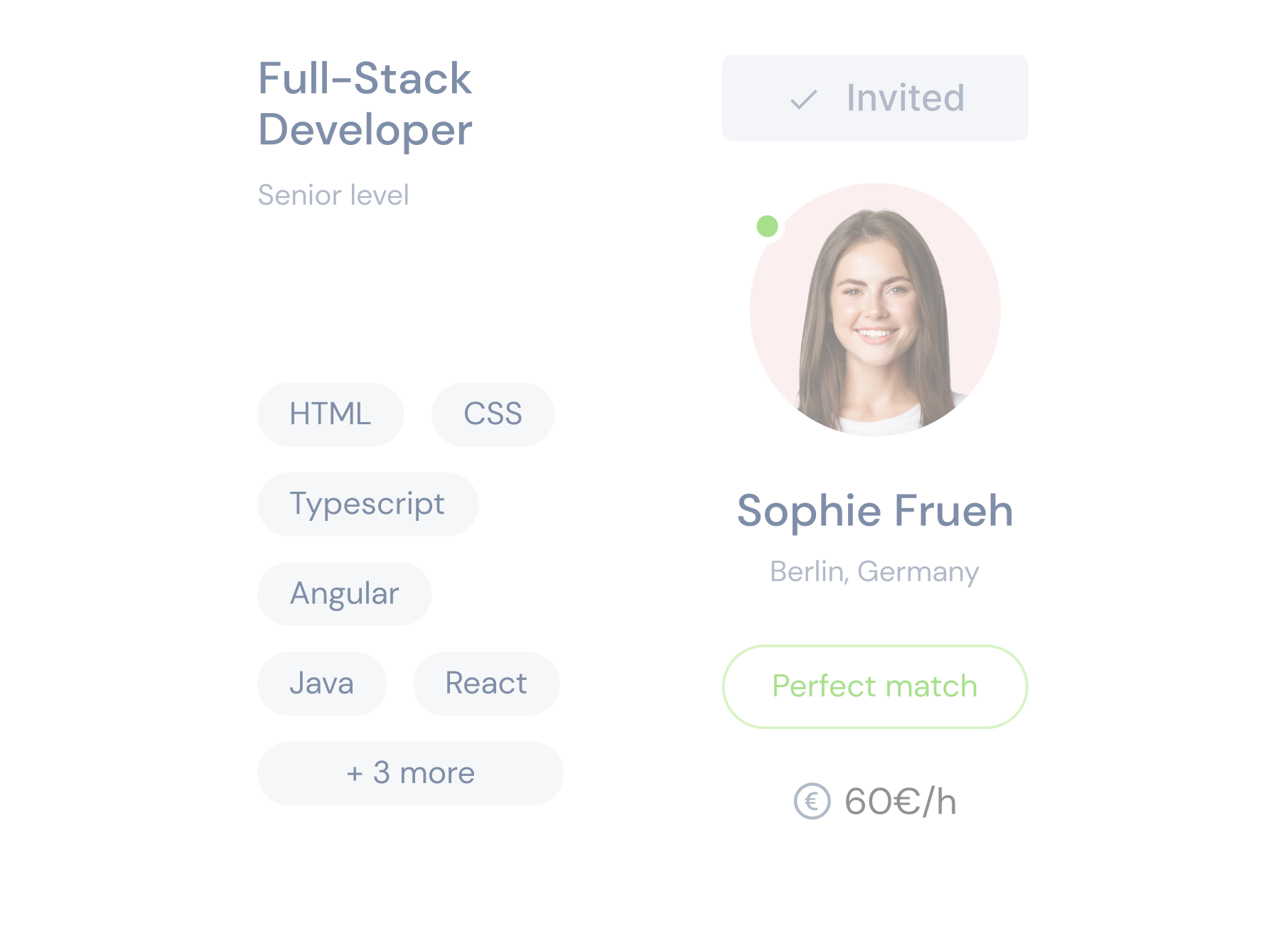 9am for companies



Book a free demo and discover more
You'll learn more about our Talent Search Hub and other features that will be helpful for your company!